WHY CHOOSE ILFORD
Our black and white products enable the highest photographic quality, having been honed by 137 years of experience.
We are passionate about what we do with a long tradition of commitment to black and white film photography.
We manufacture to a consistently high standard.
We retain the past, embrace the future and share our passion for black and white photography.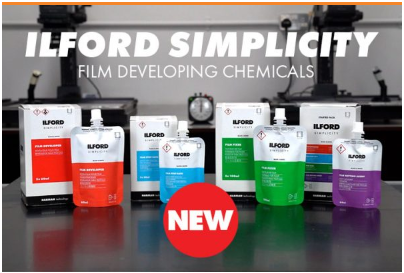 INTRODUCING ILFORD SIMPLICITY
Range of film processing photo chemicals created for convenience & ease. The ILFORD SIMPLICITY Starter Pack contains all the photo chemicals you need to start processing your own black & white films.